As you probably know, I have developed A Rule of Life. It is finished in Dutch and the good news: The English translation is now with my editor Megan! I can't wait to share it, it will only be a couple of weeks and I will let you know soon and very soon! Here is the front cover: Tada!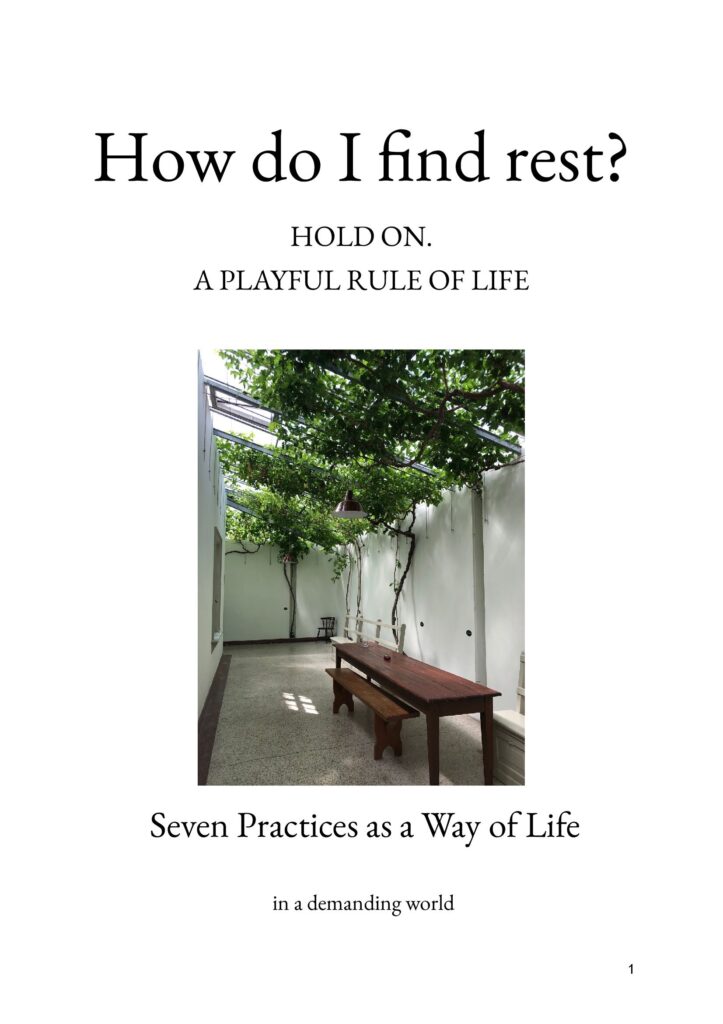 (By the way: You can let me know already if you are interested in a copy. A few of you did that and I keep track of the names and make sure that you get a signed copy, when time is ready!) Theworldaroundmytable.com/contact
A Holistic Life in 2023
At the beginning of the year, I promised you to send you a quarterly email to take you along with the Rule of Life. It's nearly the end of the first three months of the year, the end of March. Did I write at the beginning of the year: "not sure if you had them—a few good intentions for 2023." By now you probably even do not remember your good intentions! No worries! Research shows that behavioral change is not easy.
St. Benedictus of Nursia (480–547) came with a timeless solution called Conversio morum: The daily renewal of lifestyle while you are practicing little steps of good behavior – one day at the time.
The good news is that you do not have to wait till a certain moment. You can start any day, anywhere you want.
This year, would you like to practice a Holistic lifestyle that creates rest and rhythm?
It is possible. You can try this:
*Invite the Lord into your life and into this new venture.
*Just sit down and fill in these four forms with a pencil.
Maybe you did that, than just have another look at them at some point this week.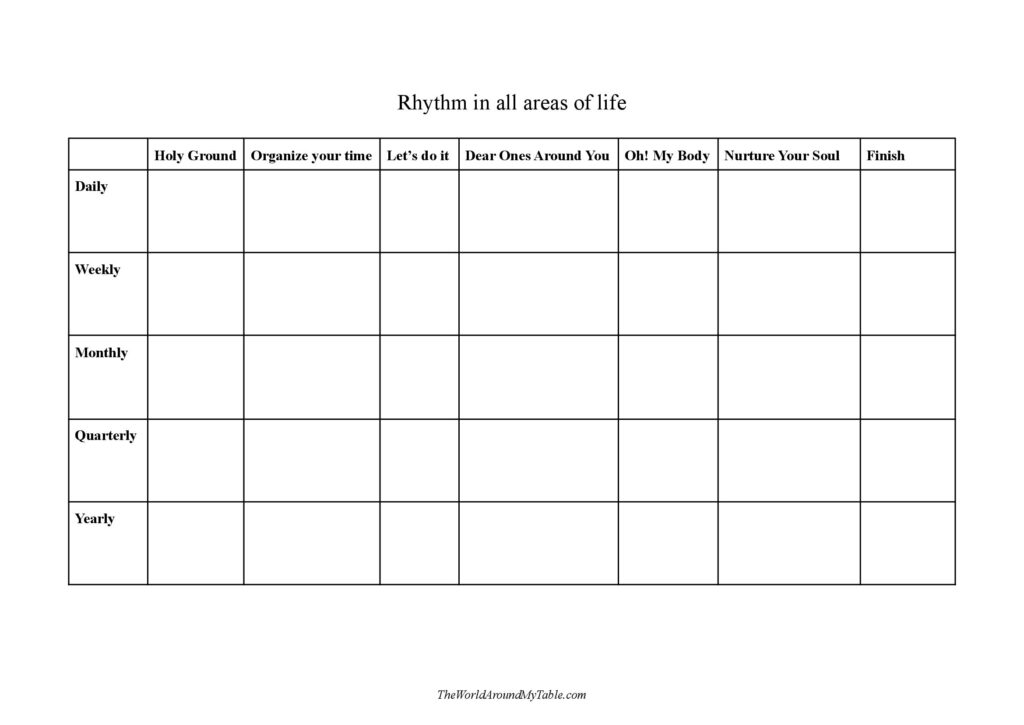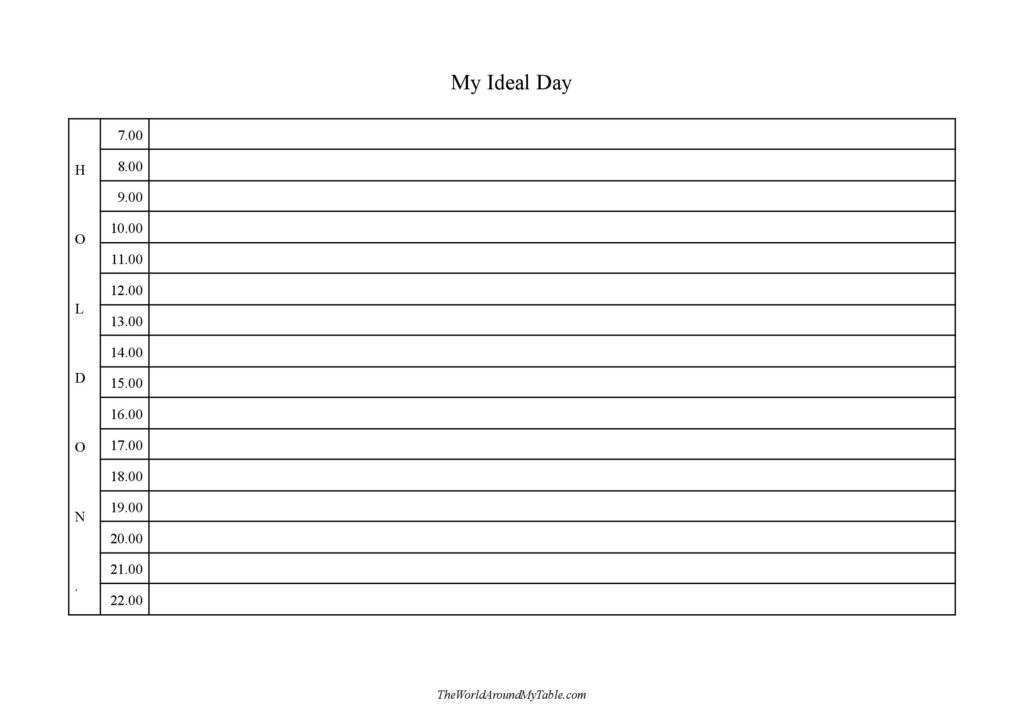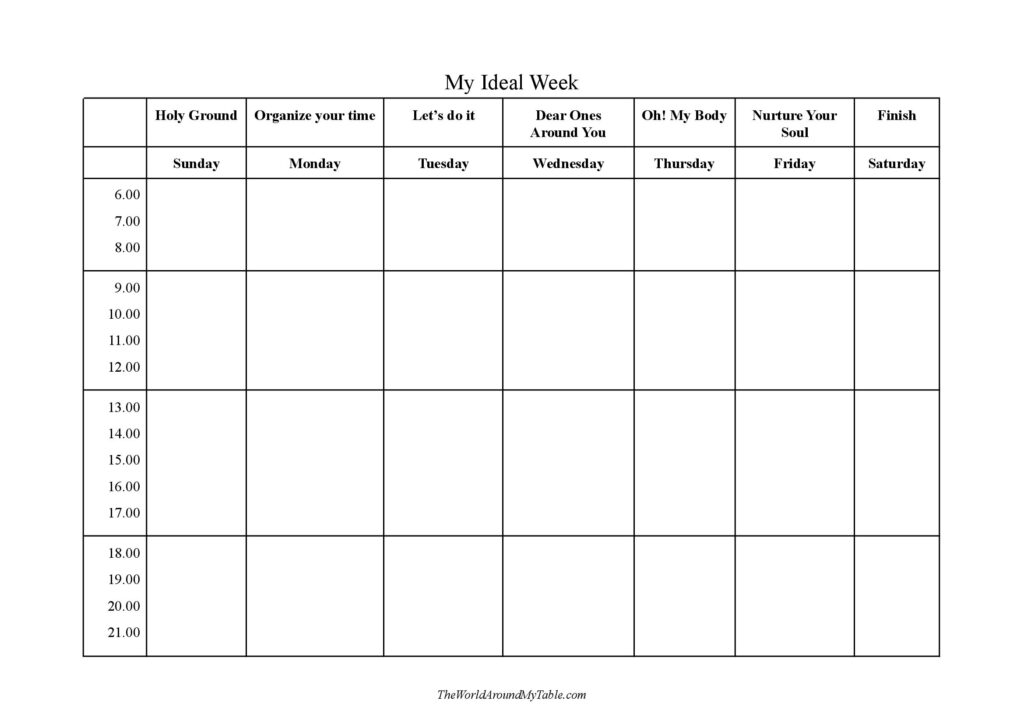 I have to fix the date, as you can see. One of these finishing touches that still need to be done. I know…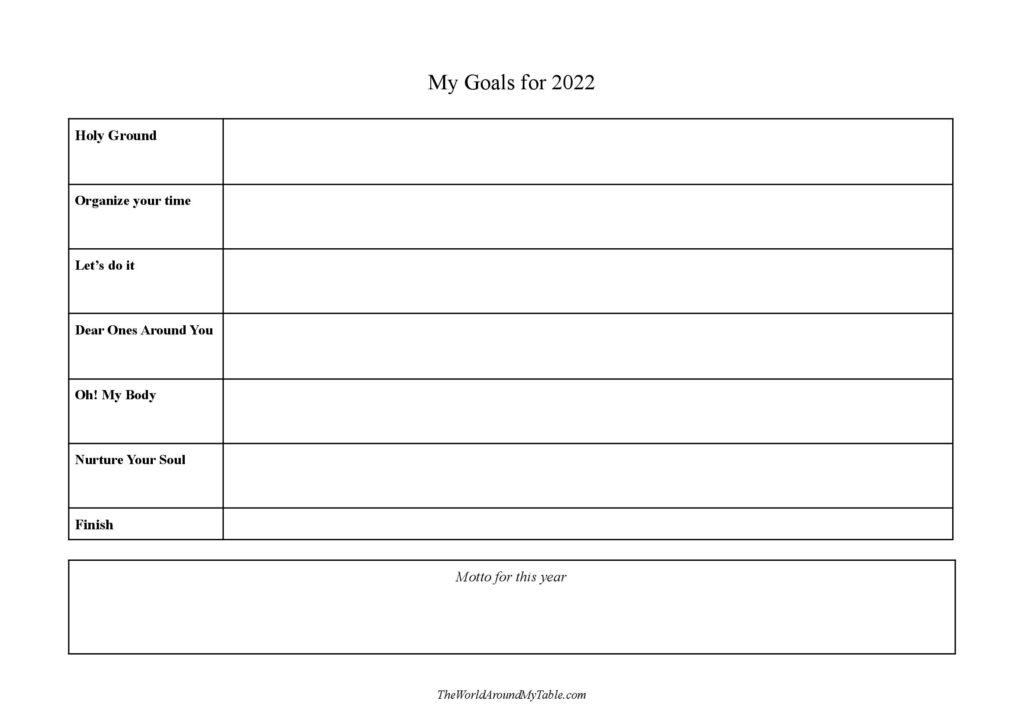 *Implement it in little chops in your daily life.
*Re-read your four forms every week to evaluate, and rewrite them to make them more suitable to your circumstances.
Three ancient terms from the monastic tradition:
Obedientia ("Obedience") We obey what is asked of us. We take time and listen carefully to ourselves and our environment.
Stabilitas ("Permanence") challenges us to stay true to who we are – something you constantly (re)discover if you live consciously and plan moments of reflection in communion with God.
Conversio morum ("Daily improvement of attitude and lifestyle") In Benedictine spirituality, this means a positive, growth-oriented lifestyle in which you learn good habits with small steps.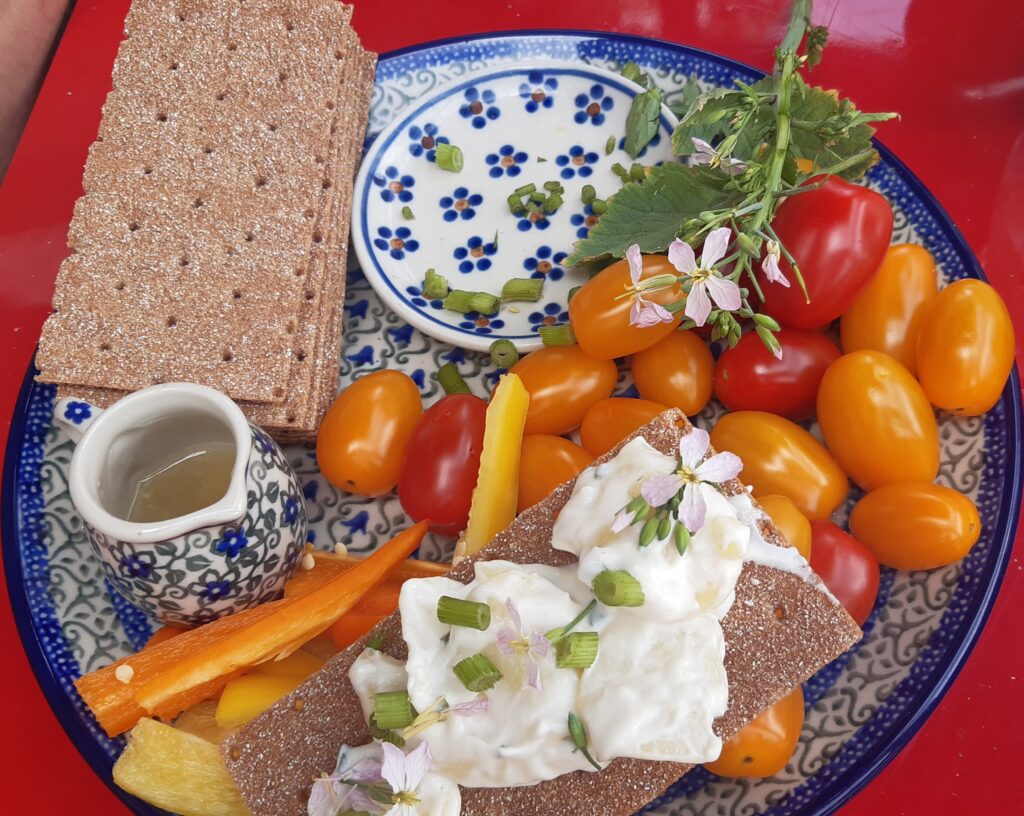 A rule of life:
A Rule of Life is a framework that you use to shape your life in a holistic way. In this case, you maintain attention on seven life areas (holistic), setting goals for a realistic time period that you determine yourself. You build up their implementation little by little in your daily and weekly rhythms and evaluate this on a regular basis.
These are the seven areas:
H – "Holy ground" is a good start.
O – "Organize your time." Do not do it yet—just plan!
L – "Let's do it." No more procrastination. Implement your plan.
D – "Dear ones around you"—spend time with them and keep your connection strong.
O – "Oh! My body"—It's the only one you've got. Take care of it.
N – "Nurture your soul" – Strengthen your connection with your soul and surroundings.
. – Full stop. Tie up any loose ends, and call it finished.
One question for you:
Using the letters HOLD ON as a framework, which area is in need of the most attention for your personal life?
Would you like to talk about it? I do give –one to one- Online retreats about this topic. Just ask, if you like to book a spot.
This is the second of four blog posts about living a holistic life in 2023.
You can expect a quarterly blog just to implement this in your daily life.
I do hope that you may benefit from it and live a holistic life.
Kind regards, Janneke