Laurens had been homesick. The change to his new school was a big one. And, for a few weeks, he cried every night that he wanted to see grandma and grandpa and play in the garden. Now, thanks to my parents—I told them this, and they said, "It is time for a good hug!" So, we picked a date, booked a flight, and took off!

What a treat! It has been more than a year since we were in the Netherlands. The first time I saw my parents after that long while (those of you who do have loving parents, and do not live close to them, know the feeling), my heart was leaping for joy, and I could not believe I was sitting next to them at their kitchen table. Nothing had changed, and yet, we did get older in the meantime.

Here are a few highlights of the weekend:

Dinner with the elderly at our sending church Randwijk with Old Dutch stamppot recipes: Two people point to each other and say, "

Yeah, I have know him quite a while now. We were in primary school around the corner together in the same class."

The answer to my question: "

And how old are you now?"

—94 years old. Oh, dear. These people have known each other for nearly a century. What struck me was the faithfulness and love for those who organize this event every single month—just simple food, but the table laid with care from someone's grandma's china. So much love and detail and care. Beauty in simplicity for sure!

A walk with a new friend, Annemarie, next to the river Rhine: This area is just special to me, and meeting someone new and getting to know each other and see what the future will bring is exciting.

Family time: Again I was impressed again by my parent's gift of hospitality. Mom makes a huge pot of pea soup, my sister adds some homemade bread and more soup. They call everyone, and here we go:

50 people in the house.

Who says the Netherlands is a cold culture? It gave me a rather Balkan hospitality vibe.

Visiting our very old grandpa (98 this month)

Spending time with Jelle's dad

Many hugs and love in the meantime: popping by friends, just briefly, but good!

Going to our home church service in Randwijk and meeting many other people. I passed on the greetings from three churches in Osijek. And, also, I talked a brief bit about the soul as a garden. This was the background for that:

Recently I read the book: The Life of Teresa of Avila.

She writes:

"I love to see my soul as a garden and in the solitude with Him; He dwells with me and I with Him." (A free translation)

And when I read that, I thought:

Nature and soul life can be quite disconnected nowadays, but I find the metaphor very powerful. I do realize that we as a family have had thunderstorms and wild, rocky weather (and not only in nature)—rain, dry periods, and weeks of calm silence and peace exchanged it. Just the daily discipline of "hang in there" became all too familiar in those weeks. We are glad to tell that a season of reasonable calm has arrived.

Here is a little photo impression: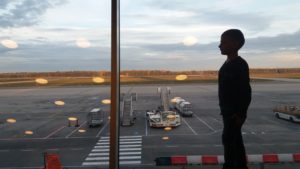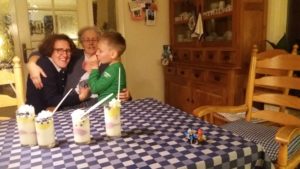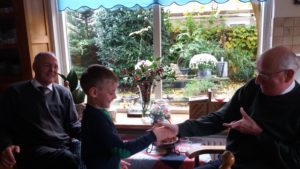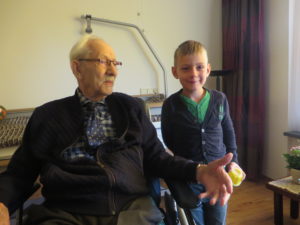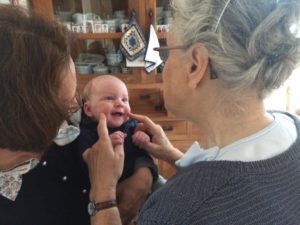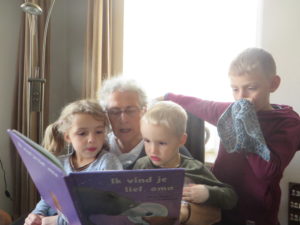 And, with all this, I find 10.000 reasons  for a thankful heart. We went home refreshed!
Laurens went straight back to school. The teacher said, at the end of the day, "Laurens was very, very cheerful today!" It looks like he got his extended love battery recharged.
Warm greetings, Janneke and Laurens
How was this season for you? Anything special that you are grateful for?