Why would you pay special attention to it? It's not necessary, is it? Life can just go on smoothly, right? Sure. You do not have to shape this season in a certain way. But you can. It can help to set a period apart and give it a theme. 
Why
I did it myself last fall. I was recovering from corona and my energy level was not high. I dreaded winter and at the beginning of November I was already thinking about those wonderful spring days. But Advent hadn't even started yet! We were still six weeks away from the shortest day of the year. I sat at my kitchen table and thought: What date will it be in about 100 days? Precisely. Sometime in mid-February, when the days start to lengthen again, when the crocuses and snowdrops come out of the ground again, when the first buds open again, when the occasional clear blue sky can be seen again, when the laundry can be dried outside again. And I put a dot on the horizon and lived towards it from that day forward.
It helped
It helped me through those dark days, the umpteenth Lock-down. All year long I had the plan to work out My Rule of Life and it just didn't happen. But when I wrote 100 words in a row for 100 days in a row (and in the end I used it much more creatively and freely because I like playing with rules ;-). Here's my summary:
Introduction: 100 words a day /100 day Challenge: An Introduction.
An overview:  About the What, Why and How of a Rule of Life (100words/100dayChallenge)
H= Holy Ground is the Solid Foundation:  Do you know the Soloist? Small talk about Holy Ground
O= Organizing is silently making a Plan: Wooden shoes from the Holy man and: Lets get Organized!
L= Let's do it: (no progestination) Janneke, How do you live with A Rule Of Life?
D= Dear Ones Around You; connection for example during a zoomsession of A Rule of Life in a Nuthshell.
O= Oh, my Body! Nearly forgot about that one: 10 Healthy Habits
N= Nurture your soul. What makes you sing? Books, Songs, Walks?
Here in Dutch: Literature List with 50% English Titles. Pick what you like. (soon to be translated)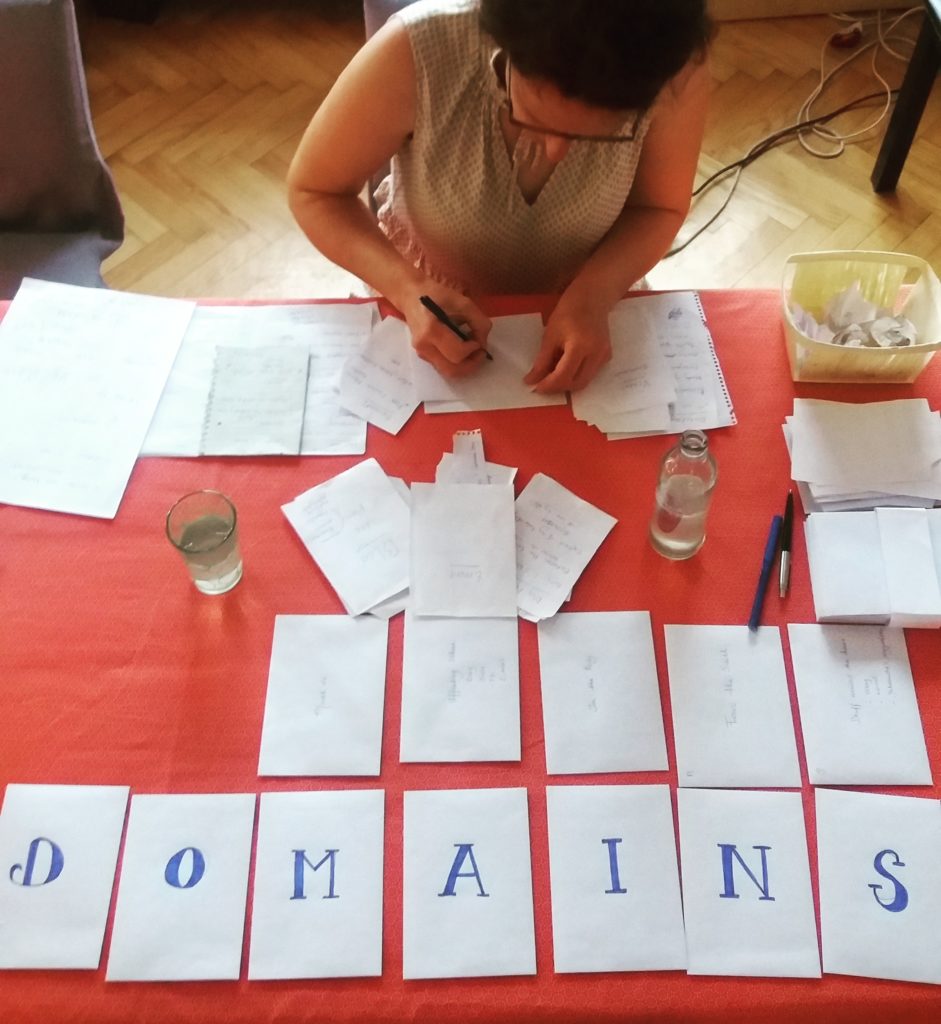 All I can say looking back: The main lines of a booklet are there. Its a first draft, I need to do more work on it, but I am glad that I set apart a certain time to focus. And so can we with the Season of Lent.
Entering Lent
We are entering the Season of Lent. The time that has been set aside for centuries to live up to the Easter, the resurrection of our Lord. How would you like to shape the 40 days?
Is there anything you want to think about?

Something you want to focus on for a while?

Something you want to stop doing for a while (call it "fasting".)

Or something you just want to give a little more attention?

Feel free to let me know by e-mail!
This is the last part of the 100 day's journey. This was the Dot at the end. Finally. Its a Benedict Habit to Start and End well.  I took turns paying attention to the Letters HOLD ON. as you probably noticed.  Any comments, suggestions for improvement: Please, let me know!
An ending and a new beginning.
Enough has been written for now. I enjoy this season of Lent and take some rest. For the next few weeks I will share a beautiful piece of art from the booklet I received for my birthday: "The Art of Lent" 
And: we do have a new friend among us, who wrote a guestblog. Keep on the look out for her story!
Wishing you a beautiful Lent Season.
Janneke