What do I want to do before I bring a certain period to a closure? What can I leave behind? How can I really take some rest and distance? Finishing well is an art.
I love gardening – kneeling with my nose between the plants, weeding, organizing, seeing what's coming up. But sometimes I completely forget to look around. I miss the most beautiful sunset right above my head!
Now I've made it a habit to just sit on a wooden chair for a few minutes before leaving. Stop working. Just let the hands rest in my lap or dangle in the flowers.
Today, we put an end to the 7 week mini course HOLD ON., a holistic rule of life to make the hectic pace of everyday life manageable by implementing elements from monasticism.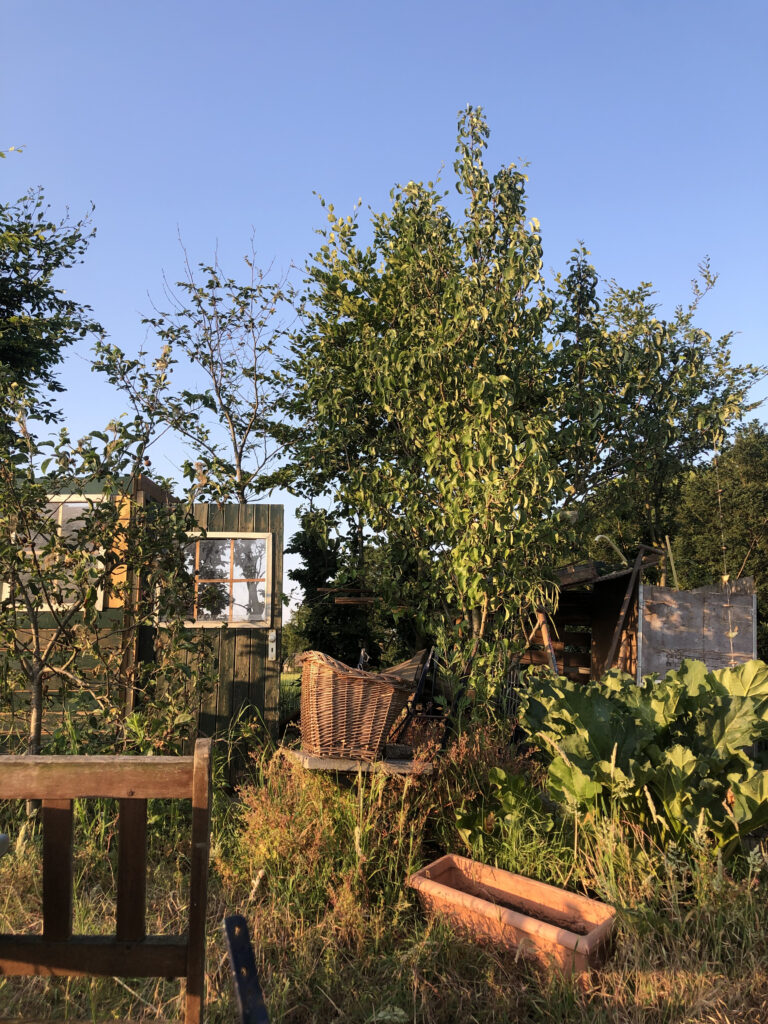 I won't keep you long. In a word, this last lesson is about evaluation. Examine. Look back. Are you satisfied? What could be done differently or better another time? What am I doing, why am I in this world? And so you shape and refine your rule of life and start again next time.
Find your own way to work with lists and happily throw them away. A little beauty is always good for your soul.
Make four to-do lists for the following periods:
1. Today
2. This week
3. This quarter
4. This year
"Ready" ,
is when you can leave things as they are.

– Jelle
Finally, a question for you: What is a good ritual for you that offers closure? How do you relax? What do you want to finish today to achieve a good conclusion? Is it realistic? What can you leave for the next holistic, circular round, so that you can now let things go? These four types of lists can help you with that.

A happy exercise:
● Make a recycle bin list for what is done
● Put the trash can at a distance of one meter
● Throw your trash can frames in with a cheerful arc from a distance.
● Congratulations!
You end up resting. Tomorrow is another new day. You can continue living where you left off today – from Sacred Ground; from rest. This is how your Rule of Life becomes holistic and circular.
Over time, you will find that your Rule of Life becomes embedded in your spinal cord. It will become the backbone of your life and will help you HOLD ON.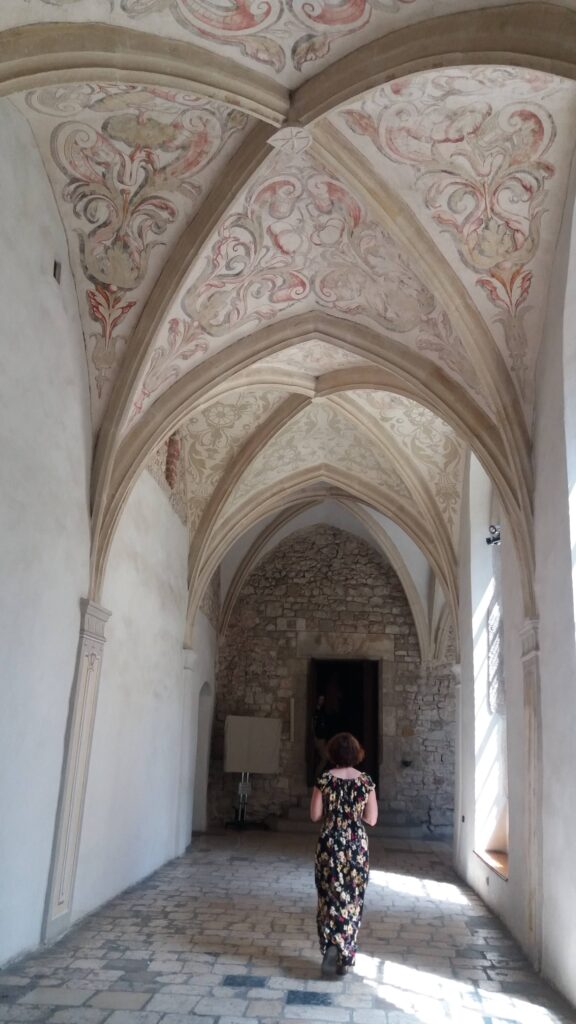 Tyniec, 2019; With the family into a monastery.
End with intention
Simeon's hymn is sung every evening in most monasteries. The day may be put back in the hands of God, and we can lay down to sleep peacefully. The world is carried by the prayers of nuns and monks who rise at night and dawn and intercede with the Savior of the world. Their prayer is like a heartbeat. What a comfort! We can safely sleep through it because people are watching worldwide, and most importantly, the Creator of the world is watching too.
This is part 7 of 7, a small introduction to HOLD ON., the playful Rule of Life that implements elements from the tranquility of the monastery into the chaos of everyday life. Are you playing?
In a nutshell, the mini course looks like this:
H: Holy Ground Week 1: A good start, a solid foundation.
O: Organizing Week 2: Standing still and not moving yet.
L: Let's get started! Week 3: No more delay and get moving now.
D: Dear ones around you. Week 4: The beating heart for others.
O: Oh! my body! Week 5:Attention to your body: nutrition, exercise and rest.
N: Nurture your Soul & Sensitivity Week 6: Nurture your sensitive soul.
Period.: The art of wrapping up. Week 7: . Finishing well.
Encore: Here's another picture of where it all started: the kitchen table in Osijek in 2019. In the beginning, I used the word DOMAINS. It has become the trellis of my life. It can be yours too, if you want. I wish you a very happy holiday from my kitchen table! I hope you enjoyed this mini course.
From my side, it will be quiet for a while. But feel free to connect with me if you would like to have a one to-one Personal Retreat.
Theworldaroundmytable.com/contact
I'll make time for a retreat, if you wish, in September, so you can start a new season with new focus.