The Huisman family wishes you a Wonderful Christmas and a Happy 2022!
(That's the short version.)
Now for the long, if you have time and are interested:
In May, my parents celebrated their 50th anniversary. Some pictures:

Once upon a time, there were two people, they fell in love, married, and lived happily ever after.

They got Five Boys and Five Girls, of which I am the Fifth.

They all got more or less five children, some of us, lost count, but Mom Knows.
That was quite a highlight, isn't it?
Okay, the second is very different, but precious on a different level:
2. We visited a 1000-year-old monastery in Austria.
Because we would like to see more of the place where Marijke is studying in Austria, we all stayed in a monastery nearby her university. Stift Heiligenkreuz is founded in 1133! It is also called "The Mystic Heart of the Wiener Wald".
In 2019 we visited as a family a monastery in Poland. Their focus was Benedictine and on Hospitality. This monastery is cisterciënzer and its focus is on contemplation and meditation. Once we arrived, a monk guided us to our room. (One room for all six of us!) Everything radiates peace, simplicity, beauty, harmony, and history. We walk over century-old stones to our room. On the baroque ceiling, the angels have been dancing silently around the flower frames for years. The stone stove towers three meters high in our room.
The monastery has five prayer times. The evening prayer at 20.00 appeals the most to me: Psalm 4 and Psalm 91 are read daily. The monks and the common people receive the blessing and pray the "Our Father" together, continuously. 365 days a year times 1000. In this place, the psalms and prayers of 1000 years are heard! Not a day has been missed.
This monastery has a Spiritual Heartbeat. I don't have to idealize it. A lot of suffering has also taken place here. You just have to let history pass in your mind and connect it to this place and think of the people, the commoner, the monk, the landscape. And yet: the hymn of praise is preserved. Every evening they say together: "You alone Lord, let me dwell in peace, undisturbed." And so we do join them for these few days. Which is a mystery in itself.
Laurens plays with bark and stones. The creek, just outside the walls of the monastery is his playground for hours on end. The creek has been crawling along the monastery wall for as many centuries as the prayers have been sung continuously. The monastery is intertwined with the landscape. I put a quilt on the floor next to the creek, write, read and enjoy. Jelle is on a day trip to Vienna with the girls, but Laurens and I prefer to stay "at home". A dragonfly takes a moment to rest and settles on my knee. Together we enjoy peace, quiet, beauty, and harmony. Time seems to standstill.
We see Marijke's place, the garden, the library, meet a few of her teachers and others of the community. The creek where she swims and we eat with others. A very nice peek into her life. Definitely the Second Highlight of the Year 2021.
3. Work with the Sally's:
Jelle and I have been working as Pioneers/ Missionary Workers on the Bergstraat in Wageningen for a year now. Such a first year is really starting from scratch. You can follow us on Instagram: werkplek.bergstraat. It's so nice to see a photo journal of it now.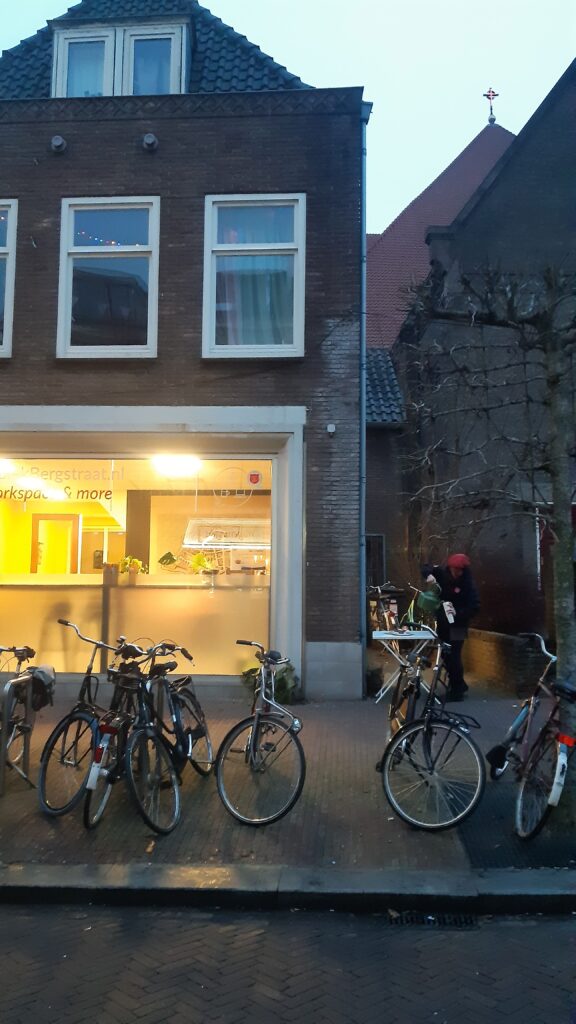 Here is an alternative Christmas Chocolate To Go, on the street in corona time. (lockdown)
May we continue to be a Light on the Mountain. (Bergstraat is Mountainstreet)
It is also a matter of wayfinding and pioneering with which we hope to continue in 2022. Here you can see the opening with Commissioner Hannelize Tvedt. It is quite special to see where we were a year ago: looking back and looking ahead in 2020
4. The World Around My Table:
It is a great joy! Each time over and again: The Online Retreats with friends from around the Globe. This online community is living up to its name: "The World Around My Table."
The most precious part is the "Sharing" after our hour of Silence next to the Fireplace. I gladly share something Kevin Jarret wrote:
Rejoicing in what the Lord has promised
My version of the Magnificat based on Luke 1:45
"Blessed is she who has believed that the Lord would fulfill his promises to her!"
What you have promised Lord,
that you have done.
The time has come,
you have given me the Son,
the Messiah, the Anointed One,
the long-awaited appointed One,
to bring salvation to everyone
who bows the knee before your throne.
What you have promised Lord,
that you have done.
What you have promised Lord,
that may you do.
The time is in view
for granting favor to those who
from generation to generation fear you,
who hunger for all that is true,
to live in a world made new,
justly ruled by you.
What you have promised Lord,
that may You do.
By Kevin Jarret
You can sign up for the new Online Retreats in 2022 already. Feel free to do so! theworldaroundmytable.com/agenda/
5. I can be a messy writer, so just to continue here are a few random facts:
Your Most Read or Favorite Posts of 2021:
The Story of Torrie (by Laurens)
6 Suggestions for contemplative writing

Photoblog: On the necessity of beauty in the bedroom (and beyond)
To give you a small peek at what we are up to here in the Netherlands. I wish One Day I could Host you all here!
Light in a Dark Time: Retreat in Nieuw Sion Diepenveen!
And if you're still lingering on here, why not see 3 Best Posts from 2021?
A trip to the world of Corrie Ten Boom
Dutch art (photoblog) in the Low Lands
C.S. Lewis's Ideal Day and (y)ours?
What are your Hopes for 2022?
Me? I hope to continue with writing about a Rule of Life, I am taking a break for two weeks to let it stand the way you wait for the bread dough to rise.
Two friends would love to get an Online Workshop on this topic, if you like to join, just respond. It will be held in early January.
Don forget to sign up for the Online Retreats if you are interested. See: https://theworldaroundmytable.com/agenda/
One Question for You:
Where would you like me to write about in 2022?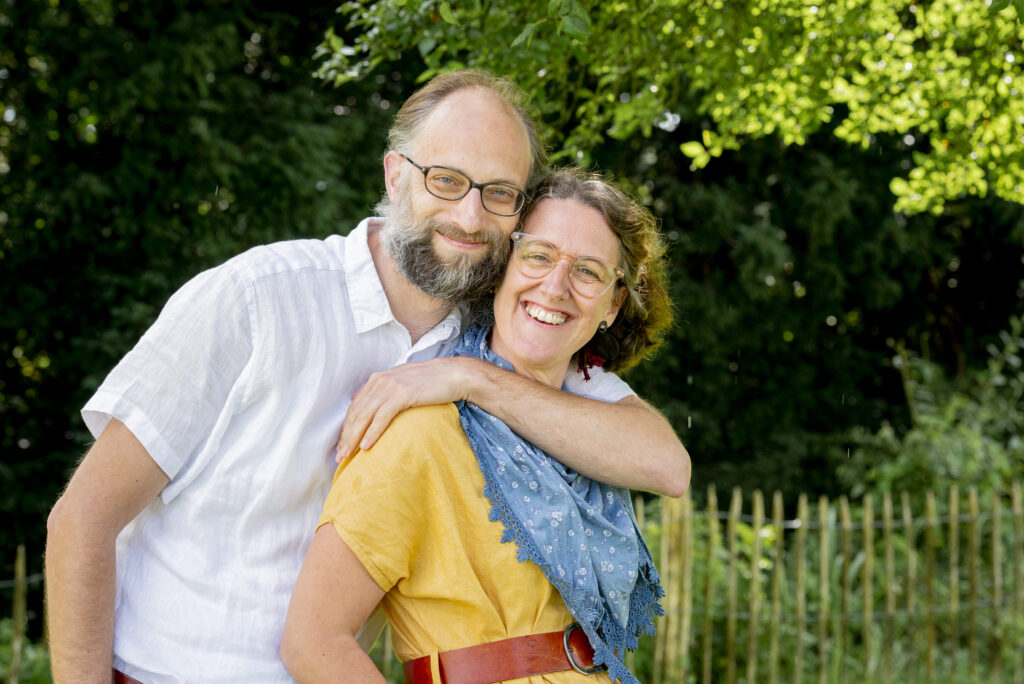 Warm greetings from the Netherlands!
Love, Janneke (and Jelle)
This is day 35- 42 of the 100 days-100 words project. I started somewhere in mid-November: 700 words per week in which the Rule of Life per week becomes a bit more visible. This is a "Create in Public" Pathway.
I linger on the letter D of Dear Ones Around during these Christmas holidays, just because I am the only one who creates My Rule of Life and this seems to me very important these weeks;-)
Read also:
Week 1:100 words a day /100-day Challenge: An Introduction.
Week 2: About the What, Why, and How of a Rule of Life
Week 3: Do you know the Soloist? Small talk about Holy Ground
Week 4 (with the Hug Your Teddy Plan)
Week 5: Janneke, How Do You live with A Rule of Life, *1 Day of My Life*